A journey of exploration through the mists of time in the wild Scottish Isles
14-23 May 2018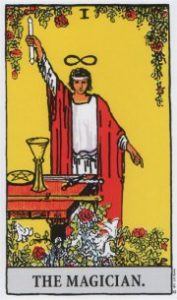 Tune into the energy of enchanted landscapes and sacred sites to connect with the magic that lives within you.
Take part in a Druid ceremony in the beautiful woodland setting of the prehistoric Clava Cairns and standing stones near Inverness.
Discover the Scottish legends surrounding the wizard Merlin – the Wild Man of the Woods. Son of the Scottish chief Morken, he lived in nature as a recluse in the Caledonian forest where he developed the gifts of prophecy and shape shifting.
Through Tarot readings in sacred sites, gain insight into your own spiritual journey…readings whose messages will continue to unfold for years to come.
Deepen your understanding of Tarot in workshops with world-renowned Tarot author and teacher, Mary K. Greer.
Note: This tour is sure to be popular following the success of Tarot Magic in Merlin's Britain  in 2017, so book early to avoid disappointment.
On this journey you will be travelling with:
Mary K. Greer
With more than ten books and 48 years experience in Tarot, Mary Greer advocates a revolutionary approach to learning and using the cards that emphasizes personal insight and creativity. As an expert Tarot reader, she works as a 'midwife of the soul,' using techniques that are interactive, transformational and empowering. She is a featured speaker at Tarot conferences and symposia around the world.
Linda Marson
Professional Tarot reader, teacher and founder of Global Spiritual Studies. She likens the Tarot to a GPS, one that helps you navigate your way through life. On the tour, she facilitates a process for exploring the link between our inner and outer journeys and for tuning into the messages sacred sites and landscapes have for us. She believes readings we do on the tour will shine a light on what sustains us spiritually and how we connect with it.
Jamie George
Director of Gothic Image Tours, Jamie George, has been taking spiritual pilgrims on tours for over 30 years. "It's been an honour to journey with so many interesting and inspiring people, helping them tune in to the history, mystery and magic of ancient sacred places, where every site has a story to tell. I imagine myself coming there for the first time, and if you put yourself in that position, all kinds of things can open up. For me, it's a dance between memory and revelation. Some of the most memorable times are those when we're just having fun. You find yourself laughing and joking because you're opening up, you're becoming much more at one with yourself and the land."
Itinerary
Key sites on our journey which starts in Inverness and ends in Glasgow, include:
Inverness and surrounding area – Prehistoric Clava Cairns and standing stones, Rosemarkie Fairy Glen, Loch Ness
Orkney – Skara Brae, Maes Howe, Stones of Stennes, Ring of Brodgar, archaeological dig on the Ness of Brodgar
Iona – Abbey, Nunnery, St Columba's Chapel
Standing stones at Kilmartin.
Click here to download a copy of the detailed itinerary. You can register online here or complete the registration form on the last page of the itinerary and send it to Global Spiritual Studies. Please email Linda Marson if you have any questions about the tour.
Click the 'Play' arrow to be transported to the awe-inspiring sites we visit.

Cost
Earlybird: £2,300 per person, twin share
Single supplement: £350 per person. Single rooms are few and on a first come first served basis.
To qualify for the early bird rate you need to book and pay your deposit of £500 by 30 November 2017.
Full price (from 1 December 2017)
£2,400 per person, twin share
Single supplement: £350 pp. Single rooms are few and on a first come first served basis.
Deposit: £500, payable upon booking
Special offer: £4,300 per person, twin share for two tours – Tarot Magic in Merlin's Britain and Tarot Magic in Sacred Scotland. To qualify for the special offer, you need to book and pay your deposit (£1,000) by 30 November 2017. We can help you find a suitable room mate.
If you book a single room for both tours and pay your deposit by 30 November 2017, the single supplement is reduced to £300.
Currency converter at www.xe.com.
Price includes:
quality, comfortable accommodation

coach travel

full English breakfasts and three course dinners each day

all inland transportation

entrance fees

Tarot workshops

guide fees, taxes and gratuities (excl. driver).
Not included:
international airfares and departure taxes

gratuities for the coach driver

services and meals not specified.