A journey through the mists of time from Stonehenge to Cornwall
27 June – 6 July 2019



Orbs sometimes appear in photos at St Nectan's Glen

Experience the energy of sacred sites and landscapes by following in the footsteps of Merlin, Morgan La Fey and King Arthur.

Listen for whispered messages Merlin's Cave at Tintagel, at Stonehenge, on the ancient Isle of Avalon (Glastonbury) and at Avebury.
On the giant hill fort of Cadbury/Camelot, imagine standing under the light of the full moon, waiting to hear the thunder of hooves as Arthur's knights ride forth on their next adventure.
Take part in a Druid dawn ceremony inside the circle of the prehistoric temple of Stonehenge.
Through Tarot readings in sacred sites, gain insight into your own spiritual journey…readings whose messages will continue to unfold for years to come.
Key sites on our journey include:
Stonehenge
Avebury and West Kennet long barrow
Glastonbury and surrounding area – Chalice Well, the Tor, Glastonbury Abbey, Cadbury/Camelot
Tintagel and surrounding area – Tintagel Castle, Merlin's Cave, St Nectan's Glen
Boscastle – Museum of Witchcraft and Magic
South Cornwall – Boscowen-un stone circle, Merry Maidens stone circle, holy wells of Madron and Sancreed.
Click here to download a detailed itinerary and here to register online on the Gothic Image Tours website. If you prefer to provide your registration details by phone or email, please contact Linda Marson – linda@globalspiritualstudies.com.
Your tour hosts
Jamie George, Director of Gothic Image Tours, has been taking spiritual pilgrims on tours for over 30 years. "It's been an honour to journey with so many interesting and inspiring people, helping them tune in to the history, mystery and magic of ancient sacred places, where every site has a story to tell. I imagine myself coming there for the first time, and if you put yourself in that position, all kinds of things can open up. For me, it's a dance between memory and revelation. Some of the most memorable times are those when we're just having fun. You find yourself laughing and joking because you're opening up, you're becoming much more at one with yourself and the land. I've had the pleasure of organising this journey many times over the years and look forward to warmly welcoming you to this magical land."
Linda Marson, professional Tarot reader, teacher, video producer and founder of Global Spiritual Studies, has been in a working partnership with Gothic Image Tours since 2013. "The Tarot cards tell a story about the universal human journey…from the big challenges in life to the mundane," she says. "Travel is a way of life for me and those 78 cards are my favourite travel companions. Consulting the Tarot as you travel can yield amazing insights into stuff that's going on in your life. Think of those cards as a GPS, one that puts you in the driver's seat and alerts you to road blocks and shortcuts to where you want to be in your life." During tours, Linda facilitates a process for using Tarot to explore the messages sacred sites and landscapes have for each person.
Your tour guests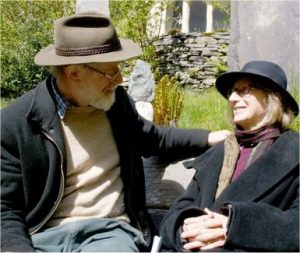 Penny Billington has been the editor of the magazine for the Order of Bards, Ovates and Druids (OBOD) for 15 years, She is an author who regularly speaks on all aspects of Druidry, and leads ceremonies and workshops in England and Europe. Her books include The Path of Druidry; walking The Ancient Green Way, a best-selling practical Druid study course and guide. She has also written a series of Druid detective novels and has contributed to books on Druidry, ancestral connections and meditative practice. For more information visit Penny's website. Arthur Billington is an honorary Chief Bard of OBOD, leading music workshops and playing at major events. As bluesman, ZZBIRMINGHAM, he plays clubs and festivals nationwide and presents the weekly Blues Cruise for Glastonbury FM radio. His latest CD, Kozmick, is a magical blues/Druid fusion.
Paul Broadhust is one of Britain's most original authors exploring the mysteries of ancient landscapes. He has written seven books including The Sun and the Serpent which is regarded today as the classic work for all interested in Earth Mysteries. The dramatic coastline and legendary Cornish landscape where he lives with his partner Gabriele have inspired a number of books such as The Secret Land which presents new discoveries about the origins of the Arthurian myth which can be traced back to ancient cosmology. Axis of Heaven: The Greenwich Meridian – Britain's Secret Axis of Power is their latest groundbreaking book revealing a new and previously unknown side to Britain's history. Concealed in the landscape is a secret which influenced successive kings and queens throughout the ages. Find out why they went to great lengths to be associated with its symbolic power here. Click here to visit Paul's website.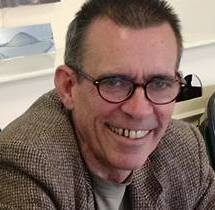 Steve Marshall was a professional musician for 30 years and a sound engineer. But now, he is an independent researcher in the field of archaeology, having spent close to ten years researching and photographing the Avebury landscape and monuments. The result is a ground-breaking book, Exploring Avebury, the Essential Guide, which was published in 2016. New areas that Steve explored in depth, are sound and acoustics and the connection between the siting of prehistoric monuments and moving water. "I visited and recorded over fifty springs within a five mile radius of the Avebury Henge," he says. "During the winter of 2012-13 when water levels were unusually high, I made significant discoveries around Avebury – notably that the great ditch surrounding Silbury Hill is lined with springs that supply most of its water. The springs had never been seen before."
**************************************
In this video, you see highlights of places we visit, with commentary by some of the spiritual pilgrims who made this enchanted journey in 2017. May their reflections inspire you to join us in 2019!
Before the tour each person did a Tarot reading to explore the link between their own inner journey and the outer journey they were about to make. Here, Linda Marson demonstrates the layout.
**************************************
Cost
Earlybird: £2,350 per person, twin share (book and pay your deposit by 30 November 2018)
Full price (from 1 December 2018): £2,450 per person, twin share
Single supplement: £350 per person. Single rooms are few and on a first come first served basis.
Deposit: £500, payable upon booking
Payment options: Payment is in UK pounds sterling only. This can be done online through PayPal using a debit or credit card (with OR without a PayPal account). A direct link to PayPal is provided at the bottom of the registration page.
Currency converter at https://www.xe.com/.
Price includes:
quality, comfortable accommodation.
coach travel
full English breakfasts and three course dinners each day
entrance fees
Tarot workshops
guide fees, taxes and gratuities (excl. driver) .
Not included:
international airfares and departure taxes
travel insurance
gratuities for the coach driver
lunch
services not specified.