Description
You know you're ready to kick-start your professional Tarot consulting career, don't you. But where do you find the necessary guidance and mentoring to make sure you truly excel in this growing field of metaphysical consulting? And is it possible to receive this guidance by studying in the comfort of your own home? The answer to both questions is 'Yes, you can!'
Katrina Wynne, MA has created a custom online study program and support group experience that teaches, inspires, and mentors you in the skills needed to become the professional reader you aspire to be. Whether you work with Tarot or prefer Lenormand or other oracle cards, the program contains valuable lessons which help you feel more confident about shining your light. Plus, you receive personal support from Katrina! By the end of the program, you'll be a professional reader, and, as if by magic, you'll find yourself attracting clients who appreciate your unique gifts.
In just two months, and at a very affordable price, you can complete this intensive online study program and receive your beautiful, personalized certificate showing that you successfully completed Level One of the Professional Tarot Consulting Program. So, come on, kick start or update your Tarot/oracle consulting career with this powerhouse of professional information and personal guidance delivered in a well-rounded intensive program.
Bonus! At no additional cost, Katrina includes live, Zoom sessions on topics unique to the students in each group. So if you have burning questions about Tarot, Lenormand, oracles, reading skills, and more, don't miss this opportunity to learn directly from a Master Counselor and professional Tarot Consultant who has shared her passion for Tarot and oracles with hundreds of students around the world.
Class numbers are limited to 12, so sign up early to reserve your spot and to make sure you keep up with this intensive online study program. Give yourself plenty of time to watch the recorded classes before the next online study group period which runs from 15 September – 24 November 2021.
In this video, Katrina talks about developing your Tarot business online – a free update to Class Four in Level One of the Professional Tarot Consulting program. She also provides an overview of what to expect in each of the eight classes.
Testimonials from graduates
This has been a transformative experience. I've rethought much of my reading style, and for the first time, I feel like going pro is do-able, rather than a distant dream…Sherryl
When it comes to tarot classes, there are many options, but Katrina's course gives you a deep dive into tarot. The program covered a lot of information, delivered in succinct chunks that were easy to absorb. The structure was clear, logical, and practical. There are also great book recommendations that I would never have known about if I hadn't taken her class. Benefits came from doing assignments, watching the videos, receiving individual feedback, and interacting with Katrina and other participants… Kat
The Professional Tarot Consulting program was the perfect way for me to dig deeper into Tarot — to learn and experience so much more than just a basic overview of the craft. Katrina is beyond knowledgeable in all things Tarot — and yet each class was loaded with history and connections and new awareness. My reading skills improved, but more importantly, I have a much richer understanding and respect for Tarot in all its forms… Cherie
Overview of online study program

The video classes and associated handouts are the building blocks for constructing a strong foundation for your professional Tarot consulting career.
Week one: Online orientation, introductions and meeting your fellow students
Intermediate Tarot – Reading
Class one: Identifying and developing intuitive gifts and skills

Class two: Finding the story with card spreads, discerning the issue and the best spread to address it
Developing your Practice
Class three: Basic counseling skills and important ethical guidelines

Class four: Developing and promoting your service
Advanced Tarot – Skills
Class five: ExŸploring the realm of symbols and understanding their power

Class six: Dreamwork and how it relates to reading
ŸAdvanced Tarot – Metaphysics
Class seven:  Identifying the astrological associations for each card and how to use them in readings

Class eight: Introduction to two powerful metaphysical influence –  Alchemy and Kabbalah.
Week ten: Exam and private mentoring session
Though not required, we strongly recommend that you also study  Katrina's three-class series, Beginning Tarot – Knowledge to learn more about her unique psycho-spiritual approach to card meanings drawn from many years of experience reading and teaching Tarot. You might also like to watch her FREE class entitled An Introduction to Tarot Cards.
Online study program support
Included in the price is a dynamic, interactive online experience designed to support you as you develop your unique reading style and add depth and greater sensitivity to your presence as a reader. This private online forum on the Schoology website is where Professional Tarot Consulting students from around the world connect with Katrina and a community of enthusiastic learners like yourself.
Here, for a period of ten weeks, you have access to additional resource materials and the opportunity to discuss topics, practice exercises and receive personal supervision from Katrina. If you prefer to work via email, this is also an option, although it lacks the excitement of connecting and interacting with your wonderful fellow students.
There is also one written assignment and a final exam, but don't worry – these are relatively easy and done at your own pace. At the end of the process you receive a:
30-minute professional mentoring session with Katrina

personalized certificate of completion.

The interaction between students in the Professional Tarot Consulting Course added so much to the coursework. Such diverse backgrounds and approaches — and the common desire to better use the Tarot tools — combined to result in enhanced learning and camaraderie. As probably most the junior reader in the bunch, I felt honored to get the chance to practice with pros…Cherie
Online support periods are scheduled twice a year. During this time Katrina spends a week on each of the eight classes. The dates for 2021 are:
15 March – 24 May


15 September – 24 November

.
What are you waiting for? Buy the eight classes in this online study program now so that you are ready to participate fully in the online experience which leads to the certificate in Professional Tarot Consulting: Level One. After your payment has been processed, you will receive an email with details of how to access recordings, as well as copies of all PowerPoint presentation slides and other handouts – a total of 300 pages.
Class numbers are limited to 12, so sign up early to avoid disappointment.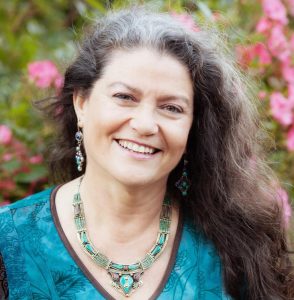 About the presenter
Katrina Wynne, MA, an internationally recognized teacher and professional psycho-spiritual counselor, has guided thousands of souls throughout the world on their sacred journey. She combines 50+ years experience with Tarot and other metaphysical traditions with over 30 years as a mental/spiritual health counselor to support your most wonderful life. In 1998 Katrina developed her Transformative Tarot Counseling Certification Program in answer to the many requests she received to learn the higher art of reading. Now offered as an exclusive opportunity on Global Spiritual Studies, she presents the key concepts of this program and more, in a variety of formats. For more information about Katrina Wynne, MA, please visit her website. On Facebook, be sure to "like" the Transformative Tarot Counseling™ page and the Professional Tarot Consulting classes to get the most current information about Katrina's classes and other offerings. Her email address is mail@tarotcounseling.org.
Recordings
The video recordings of the eight classes are available as Windows Media files (.wmv). They can be viewed on PCs using Windows Media Player and on Macs using the free VLC multimedia player for Mac operating systems which can be downloaded here.
Total file size for eight video recordings and handouts (PDF file): 2.2 GB
You can purchase them as files you download onto your computer or device. You can choose to purchase all classes or pay in two instalments. If you would like to receive the video recordings on a USB flash drive @ $265 USD, please email Linda Marson.
Cost
Prices are in $USD.
download the whole course (eight classes) to your device and online mentoring: $250
download classes 1-4 and online mentoring: $125

download classes 5-8 and online mentoring: $125 
Payment: online through PayPal using a credit or debit card.