Description
You have a Tarot deck and maybe one or two books to help you understand the meanings of the cards. But there are 78 of them and it's all a bit overwhelming, isn't it.  Never fear…help is at hand! The three classes in Katrina Wynne's Beginning Tarot course will set you on your way.
Katrina makes the task of getting to know the Tarot easy. She provides an overview of what reading Tarot cards is all about and shows you ways of  relating the cards to your life, knowledge that will become powerful enhancements for you as a tarot reader in the future.
[ezcol_1half]
[/ezcol_1half] [ezcol_1half_end]Class One: Introduction to Tarot Cards – FREE!
overview of Tarot and ways in which it can be applied
guidance on selecting a deck and identifying your reading style
ways to interface with any deck
the transition to professional tarot reader – overview of Katrina's Professional Tarot Consulting Program.[/ezcol_1half_end]
Class Two: Sacred Journey of Your Soul – through the Major Arcana of the Tarot
the Major Arcana as the archetypal journey through life
the Major Arcana as a reflection back to you of who you are and your soul's purpose, greatest blessings, and challenges
keywords for the major archetypes.
Class Three: The Minor Arcana
instant and easy ways to relate to the Minor Arcana cards through Katrina's Grid of Life technique
the many faces of the people (court) cards.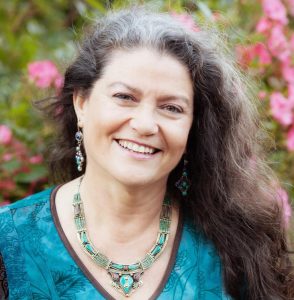 About the presenter
Katrina Wynne, MA, an internationally recognized teacher and professional psycho-spiritual counselor, has guided thousands of souls throughout the world on their sacred journey. She combines 40+ years experience with Tarot and other metaphysical traditions with over 25 years as a mental/spiritual health counselor to support your most wonderful life.
In 1998 Katrina developed her Transformative Tarot Counseling Certification Program in answer to the many requests she received to learn the higher art of reading. Now offered as an exclusive opportunity on Global Spiritual Studies, she presents the key concepts of this program in a variety of formats. For more information about Katrina Wynne, MA, please visit her website.
On Facebook, be sure to "like" the Transformative Tarot Counseling™ page to get the most current information about Katrina's classes and other offerings.
What  next?
If you feel reasonably confident about your ability to read the cards, consider moving into Katrina's Professional Tarot Consulting Program.
If you're new to Tarot and want a systematic approach to learning all the cards, consider undertaking Linda Marson's course, Live and Learn the Tarot, which runs twice a year and includes nine weeks of online mentoring in addition to the recorded classes.
Recordings
Video recordings of the three classes are available for download to your computer or device as Windows Media files (.wmv). They can be viewed on PCs using Windows Media Player and on Macs using the free VLC multimedia player for Mac operating systems which can be downloaded here.
Total file size for three recordings and handouts as a PDF: 900 MB
Cost: $44 USD
Payment: online through PayPal using a credit or debit card.