A world where everyone can find and follow their spiritual path in peace…that's what we believe in.
The learning experiences you find here will nourish your soul, give you time to explore your spiritual path and open doors to ways of living that embrace both spiritual and worldly needs.
ENJOY!
Learn the Petit Lenormand Cards with Mary K. Greer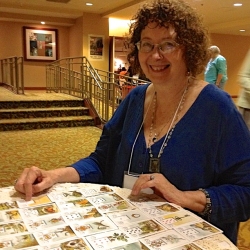 "Mary's style of teaching and the methodical manner in which she presented every lesson, along with the powerful homework assignments given to us was exactly what I needed to solidify everything I had learnt. Highly recommended! Five stars on all fronts – presentation, clarity, professionalism and engagement. Thank you!"
You can now buy the five lessons in Mary's Petit Lenormand course on DVD or as recordings you watch online. However, we recommend the DVDs since you'll want to watch sections more than once, rewind and fast forward – all much easier if you have the classes on DVD…MORE
FREE spiritual studies classes!
To showcase the quality of courses recorded specially for Global Spiritual Studies, we're offering free access to an online recording of one class from any of the following courses:
Click on one of the above links where you'll find information about the course you're interested in, including the link and password for your free class.