Description
Katrina Wynne
How often has the hurly-burly of everyday life left you with a feeling that life is no more than a treadmill, that you've lost sight of your true path or purpose? 'There must be more to life than this!' you cry in desperation. Yes, there definitely is, and the Tarot is the perfect tool to bring your true purpose back into focus, to shine a light on what you're truly meant to be doing in this lifetime.
Come on a journey with Katrina Wynne as she shares with you one of her most popular Tarot reading techniques – pathworking based on Tarot numerology.  By the end of the two classes you will be ready to use this technique in readings for yourself and others. Whether you're new to Tarot or an experienced reader, you'll benefit from these classes which come with a range of handouts.
Class one introduces you to a simple formula for identifying your life potential, special gifts, and lessons in this lifetime. Special emphasis is on the 2-3 card "clusters" that define your life path.
Class two (Revealing your Life Path) helps answer questions like 'what's going on in my life', 'where am I headed'. The cards show you where you are on your life's journey and help you to appreciate the stage you are experiencing with all its opportunities and challenges. Each year's lesson builds upon former years and follows a specific trajectory into the future. Knowing your path and anticipating these lessons is a formula for success in life.
These classes complement others Katrina has already recorded for Global Spiritual Studies:
About the presenter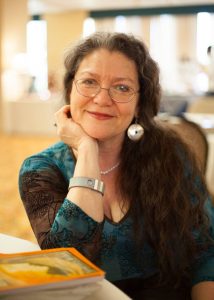 Katrina Wynne, MA, an internationally recognized teacher and professional psycho-spiritual counselor, has guided thousands of souls throughout the world on their sacred journey. She combines 45 years experience with Tarot and other metaphysical traditions with over 25 years as a mental/spiritual health counselor to support your most wonderful life. In 1998 Katrina developed her Transformative Tarot Counseling Certification Program in answer to the many requests she received to learn the higher art of reading. Now offered as an exclusive opportunity on Global Spiritual Studies, she presents the key concepts of this program in a variety of formats.
For more information about Katrina Wynne, MA, please visit her website. On Facebook, be sure to "like" the Transformative Tarot Counseling™ page to get the most current information about Katrina's classes and other offerings.
Recordings
Video recordings of the two classes are available for download to your computer or device as Windows Media files (.wmv). They can be viewed on PCs using Windows Media Player and on Macs using the free VLC multimedia player for Mac operating systems which can be downloaded here.
Total file size for two recordings: 467 MB
Cost: $38 USD

Payment: online through PayPal using a credit or debit card.