Description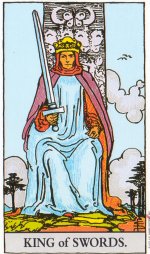 They sit so smug and enigmatic before you – those members of the Tarot court… but which angle do you follow? Do you focus on them as people, events, messages or something entirely different?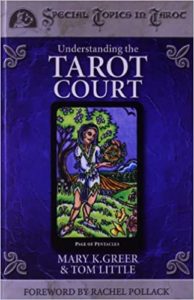 Without a doubt, interpreting the court cards is one of the great challenges of reading the tarot. In this session Linda Marson shares her favourite way of reading the court cards. Depending on whether you use reversed cards or not, Linda believes they represent 16 or 32 ways of responding to situations. If you focus on the rank and element associated with the suit, you have a sure fire way of working with the court cards to see how your client and others in their lives are behaving towards each other and responding to whatever issue is being explored in the reading.
This is one of eight classes in Linda's course, Live and Learn the Tarot, but it stands alone as a practical guide to the court cards. If you would like to purchase the other seven classes, email linda@globalspiritualstudies.com to receive a reduction on the full price of the course. For a comprehensive guide to the courts cards Linda recommends Understanding the Tarot Court by Mary K. Greer and Tom Little.
About the presenter
Linda Marson is a former President of the Tarot Guild of Australia and author of Ticket, Passport and Tarot Cards. Before the manuscript was even finished, Linda was onto the next stage of the Ticket, Passport and Tarot Cards journey – a series of 22 x 5-minute programs for community television in Australia – one segment for each of the 22 Major Arcana cards. The series won an award for the best personal or spiritual development program on Australian community television in 2006.
No longer content to write or produce TV programs about Tarot and travel, Linda took people on Tarot guided journeys to Peru for a number of years. She continues to do this in the UK and Ireland through a partnership with Gothic Image Tours .
Linda has been reading Tarot cards for over 30 years and for many years wrote for, and edited the Tarot pages of Spheres, a spiritual magazine in Australia. She has presented workshops on various aspects of Tarot practice and organised major Tarot events involving internationally renowned Tarot experts. In 2011 she established Global Spiritual Studies. For more information about Linda visit her personal website.
Recording
A video recording of the class is available for download to your computer or device as a Windows Media file (.wmv). It can be viewed on PCs using Windows Media Player and on Macs using the free VLC multimedia player for Mac operating systems which can be downloaded here.
Total file size: 785 MB (one hour 12 mins)
Cost: $19 USD

Payment: online through PayPal using a credit or debit card.