Description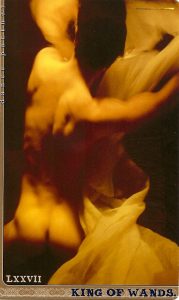 Sexual energy and symbols are integral aspects of Tarot wisdom. Whether viewing the Magician's 'wand' or the pregnant belly of the Empress, symbols can be overt or quite subtle. In these two master classes with Katrina Wynne you learn ways to relate to the message of each card and enrich your understanding of their deeper, more personal meanings. You also come to understand that sensual aspects of Tarot imagery can be applied to readings about any issue, not just relationships. For example, in a work context your client may well need to understand the need for ebb and flow, when to charge forward with a project or idea and when to hold back.
Come and enjoy this colorful, sometimes titillating, presentation to explore the sensual side of Tarot and other oracles. You'll be treated to a diverse array of cards – from the romantic, to the sensual, sexy, and erotic.
You will never view your cards in the same way after being awakened to the potent energy within their imagery. Bring your favorite Tarot or oracle deck to participate in fun exercises and feel free to play!
Part 1 – Identifying symbols and their meanings in the cards
Part 2 – Fun and provocative ways to work with the cards through readings and games.
NOTE: these classes are rated PG-13
About the presenter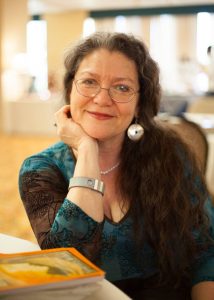 Katrina Wynne, MA, an internationally recognized teacher and professional psycho-spiritual counselor, has guided thousands of souls throughout the world on their sacred journey. She combines 40+ years experience with Tarot and other metaphysical traditions with over 25 years as a mental/spiritual health counselor to support your most wonderful life.
In 1998 Katrina developed her Transformative Tarot Counseling Certification Program in answer to the many requests she received to learn the higher art of reading. Now offered as an exclusive opportunity on Global Spiritual Studies, she presents the key concepts of this program in a variety of formats. For more information about Katrina Wynne, MA,  please visit her website. On Facebook, be sure to "like" the Transformative Tarot Counseling™ page and the Professional Tarot Consulting classes to get the most current information about Katrina's classes and other offerings.
Since 1974, Katrina has studied with sex education masters, including James McCary, Mantak Chia (Taoist Sexology), and Margo Anand (Neo-Tantra). As a practicing psychotherapist, she supports her clients as they work through a rainbow of sexual issues from diverse orientations.
Recordings
Video recordings of the two classes are available for download to your computer or device as Windows Media files (.wmv). They can be viewed on PCs using Windows Media Player and on Macs using the free VLC multimedia player for Mac operating systems which can be downloaded here.
Total file size for two recordings: 1.75 GB
Cost: $38 USD
Payment: online through PayPal using a credit or debit card.