Description
with Linda Marson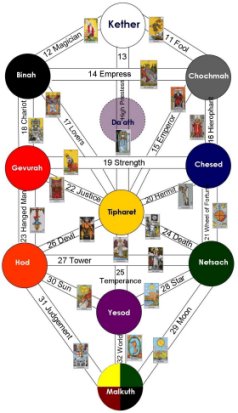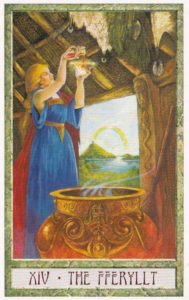 The magic of the Tarot is that the images talk to you in different ways at different times in your life. And they can talk to you through the prism of spiritual practices or disciplines. Two that resonate with Linda Marson are the Jewish mystical tradition of Kabbalah and the nature spirituality of DruidCraft (a blend of Druidry and Wicca).
'The common thread linking Tarot, Kabbalah and Druidry is a desire to explore what lies beyond the everyday world, a desire to follow a path that embraces both spiritual and worldly needs,' says Linda. 'All three traditions open doors to self-awareness and ways to live rewarding and joyful lives.  In other words, they answer the BIG questions in life!'
In this master class Linda explains the structure of The Tree of Life and its connection with the Major Arcana. She introduces you to key concepts that underpin Druidry and Wicca and talks with Philip Carr-Gomm, co-creator of the DruidCraft Tarot about how these are reflected in the imagery of the cards.
Click here to read a blog by Linda where she discusses the connection between Tarot, Kabbalah and Druidry.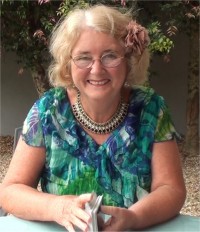 About the presenter
Linda Marson is a former President of the Tarot Guild of Australia and author of Ticket, Passport and Tarot Cards. Before the manuscript was even finished, Linda was onto the next stage of the Ticket, Passport and Tarot Cards journey – a series of 22 x 5-minute programs for community television in Australia – one segment for each of the 22 Major Arcana cards. The series won an award for the best personal or spiritual development program on Australian community television in 2006.
No longer content to write or produce TV programs about tarot and travel, Linda took people on tarot guided journeys to Peru for a number of years. She continues to do this through a partnership with Gothic Image Tours in the UK.
In 2009 Linda completed Evelynne Joffe's year long Kabbalah course in Melbourne. 'It was an amazing experience with long-term results I could never have imagined,' she says. 'What I learned during those classes helped me navigate through a series of major life decisions that year.'
In 2011 Linda established Global Spiritual Studies and Evelynne was one of the first people she contacted about offering classes. Together they converted the face-to-face course into 28 online classes which is called Living the Tree of Life.
Linda has been reading Tarot cards for over 30 years and for many years wrote for, and edited the Tarot pages of Spheres, a spiritual magazine in Australia. She has presented workshops on various aspects of Tarot practice and organised major Tarot events involving internationally renowned Tarot experts. For more information about Linda visit her Experience the Tarot website
Recording
A video recording of the class is available for download to your computer or device as a Windows Media file (.wmv). It can be viewed on PCs using Windows Media Player and on Macs using the free VLC multimedia player for Mac operating systems which can be downloaded here.
Total file size: 1.02 GB (one hour 35 mins)
Cost: $19 USD
Payment: online through PayPal using a credit or debit card.