Description
Do you have to be psychic to read Tarot cards? And what does 'being psychic' mean, anyway? In the first of her two intermediate Tarot classes Katrina Wynne addresses these issues. She looks at how we can recognise and develop our intuitive gifts and skills and how we can use our innate abilities in the context of a whole range of psychic modalities, with a particular emphasis on reading tarot cards.
The second class focuses on techniques for telling the story that comes out through the cards clients select during readings. She discusses reading styles, provides examples of commonly used spreads and suggests ways to choose the most appropriate spread for typical issues or questions.
After watching these two classes, doing the exercises and meditations designed to help you develop your intuitive skills, you'll feel much more confident about your ability to convey the message coming through the cards that clients select. The price includes copies of all the presentation slides and a number of other handouts.
About the presenter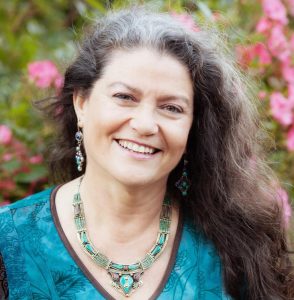 Katrina Wynne, MA, an internationally recognized teacher and professional psycho-spiritual counselor, has guided thousands of souls throughout the world on their sacred journey. She combines 40+ years experience with Tarot and other metaphysical traditions with over 25 years as a mental/spiritual health counselor to support your most wonderful life.
In 1998 Katrina developed her Transformative Tarot Counseling Certification Program in answer to the many requests she received to learn the higher art of reading. Now offered as an exclusive opportunity on Global Spiritual Studies, she presents the key concepts of this program in a variety of formats. For more information about Katrina Wynne, MA, please visit her website.
On Facebook, be sure to "like" the Transformative Tarot Counseling™ page to get the most current information about Katrina's classes and other offerings.
Recordings
Video recordings of the two classes are available for download to your computer or device as Windows Media files (.wmv). They can be viewed on PCs using Windows Media Player and on Macs using the free VLC multimedia player for Mac operating systems which can be downloaded here.
Total file size for two recordings: 828 MB
Cost: $38 USD

Payment: online through PayPal using a credit or debit card.