Description
with Linda Marson
The images on Tarot cards speak to us all the time. There are times when their message is uplifting and full of positive energy and times when the images send a shiver down your spine. In this meditation Linda Marson guides you on a journey into a Tarot card image. You become part of the scene, experience the sounds and smells around you and talk to one special person or object in the image. What message lies there? What message do you bring?
This is the perfect meditation to provide insight into your personality, soul or teacher card. If the same card keeps turning up in readings, use the meditation to gain a deeper understanding of the significance that card holds for you at this particular time.
This meditation lasts 14 minutes and features music from Blue Angel. For information on music available through Blue Angel Music, visit their website at www.blueangelonline.com.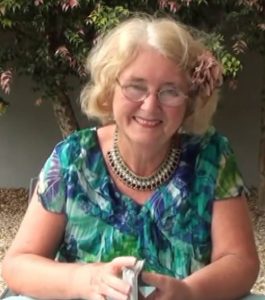 About the presenter
Linda Marson is a former President of the Tarot Guild of Australia and author of Ticket, Passport and Tarot Cards. Before the manuscript was even finished, Linda was onto the next stage of the Ticket, Passport and Tarot Cards journey – a series of 22 x 5-minute programs for community television in Australia – one segment for each of the 22 Major Arcana cards. The series won an award for the best personal or spiritual development program on Australian community television in 2006.
No longer content to write or produce TV programs about tarot and travel, Linda took people on tarot guided journeys to Peru for a number of years. She continues to do this through a partnership with Gothic Image Tours in the UK.
Linda has been reading Tarot cards for over 20 years and for many years wrote for, and edited the tarot pages of Spheres, a spiritual magazine in Australia. She has presented workshops on various aspects of Tarot practice and organised major Tarot events involving internationally renowned Tarot experts. In 2011 she established Global Spiritual Studies.
Cost

Downloadable MP3 file: $6.95 USD 
Payment: online through PayPal using a credit or debit card.