Spiritual travel is something Linda Marson, founder of Global Spiritual Studies, is passionate about. She has travelled widely and  taken small groups of people on spiritual adventure tours to Peru and Central Australia.
Since 2013 she has been in a working partnership with Jamie George, Director of  Gothic Image Tours. As co-host on tours to Ireland, Scotland and England, she facilitates a process for using Tarot to explore the messages sacred sites and landscapes have for each person.
"This works because the Tarot cards tell a story about the universal human journey…from the big challenges in life to the mundane," says Linda. "Spiritual travel is a way of life for me and those 78 cards are my favourite travel companions. Consulting the Tarot as you travel can yield amazing insights into stuff that's going on in your life. Think of those cards as a GPS, one that puts you in the driver's seat and alerts you to road blocks and shortcuts to where you want to be in your life."
Some Gothic Image spiritual pilgrims have such a great time on journeys with Jamie and Linda, that they come come back year after year. Click here to read what people say about their experience and check out these blogs for more insight into the Gothic Image travel experience:
"Now is the winter of our discontent" is the opening line of Shakespeare's play, Richard III. Jump forward five centuries and the line describes perfectly the mood of people in the Covid-dominated world of 2020/21. But let's look to nature and the seasons for a message of hope. Sometimes Winter stays too long, but Spring and Summer follow, as this short video about Gothic Image tours shows. Enjoy!

Follow the links below for information about spiritual travel tours in the UK, Ireland and Greece.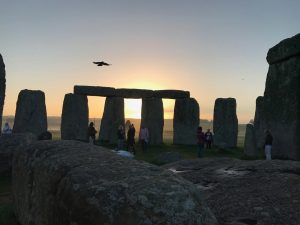 Merlin's Britain: 15 – 24 May 2022
Follow in the footsteps of Arthur and Merlin from Stonehenge to Cornwall. Highlights include a Druid ceremony inside the circle of Stonehenge, Glastonbury, Tintagel Castle, Merlin's Cave, St Nectan's Glen. Click here for more information.
Mysterious Wales: 25 May – 3 June 2022
A mystical tour in the land of dragons, druids and saints. We visit Snowdonia, Dinas Emrys, stone circles and dolmens, the Druid Isle of Anglesey, the Gower Peninsula and Carmarthen, the city of Merlin. Click here for more information.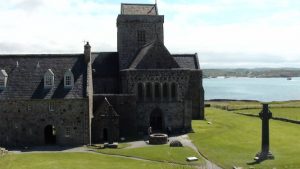 Sacred Scotland: 19 – 28 July 2022
Journey through the mists of time in the wild Scottish Isles. We visit the Rosemarkie Fairy Glen near Inverness, stone circles and passage tombs on Orkney and the sacred Isle of Iona. Click here for more information.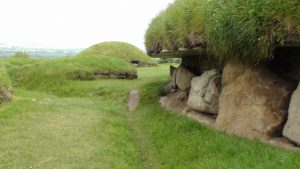 Enchanted Ireland: 6 – 15 September 2022
A spiritual travel adventure in the land of the Faery faith. We explore stone circles and passage tombs, and hold a Druid ceremony to celebrate our journey together. Click here for more information.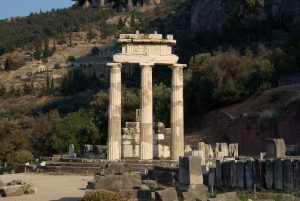 Greek Mysteries: September 2022 (dates TBA)

Join Rachel Pollack for a 21st century journey into the Eleusinian Mysteries, the most important religious rites of ancient Greece. We visit Athens, Delphi, Eleusis, the islands of Mykonos, Delos and Crete. Click here for more information.