Description
Karma, Past Lives and the Tarot
'Who am I?'…..'Why does this keep happening to me?'……'We've just met– why do I feel like I've known you forever?'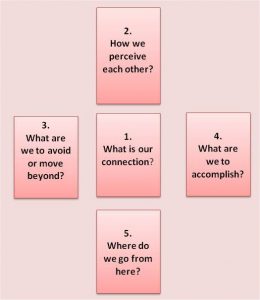 In this master class which runs for almost two hours, you learn how to identify and work with karmic issues. Sheilaa has designed a number of Tarot spreads to explore karmic issues and does three in-depth readings which give you a whole new perspective on how to interpret the cards.
Determining whether a Tarot spread refers to past life connections or karma is a subtle and obvious art.  Subtle, because your intuition will alert you to (and/or confirm) a past life or karmic connection.  Obvious, because certain Tarot cards in a spread will indicate that a past life or karmic connection is a possibility.
In this class you learn to identify the cards that indicate past life or karmic issues and you learn how to neutralize and change negative karma. As you unveil the secrets and hidden power of your past, present and future lives, you also learn how to recognize important past life relationships.
For a taste of what to expect in the class, check out Sheilaa's blog post – How karmic connections influence our lives.
About the presenter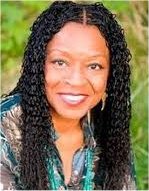 Sheilaa Hite is a world renowned Master Tarot consultant, instructor, Intuitive, author and catalyst of the soul and mind whose unique ability to expertly unite, ignite and interpret the key elements and powers of the Tarot, and develop this gift in others, is legendary. In her book, The 100 Top Psychics and Astrologers in America, Paulette Cooper describes Sheilaa as 'a naturally gifted Intuitive with an accuracy rate of 95-100% who guides her clients and students through learning the modern-day alchemy secrets of unravelling the mysteries of life and the Tarot'.
The author of two books on the Tarot – The Infinite Tarot and 101 Tarot Spreads – she's acknowledged as "original," "charismatic" and "brilliantly insightful", as she astutely uses the Tarot, Astrology, Palmistry, Psychometry, Dream and Symbol Interpretation, Mediumship, Channeling, Meditation, Healing and Intuitive Counseling. One of the 21st century's foremost life-skills mentors, she is also a Certified Clinical Hypnotherapist, Past Life Regressionist, Certified Mentor/Life Coach, Healer, Motivational Speaker and Author.
Her international client list numbers in the thousands and includes TV, movie and sports celebrities, politicians, homemakers, business professionals and members of the clergy and military.  Her articles and columns have also appeared on-line, as well as in numerous national and international publications.  Through her company, Odysseys – Grand Travel Experiences for the Heart, Spirit, Body and Mind, she also conducts tours and leads retreats to inspiring, beautiful places throughout the world. For more information visit Sheilaa's website.
Recording
A video recording of the class is available in two parts for download to your computer or device as Windows Media files (.wmv). They can be viewed on PCs using Windows Media Player and on Macs using the free VLC multimedia player for Mac operating systems which can be downloaded here.
Total file size: 1.05 GB (one hour 50 mins)
Cost: $19 USD
Payment: online through PayPal using a credit or debit card.