Description
Philip and Stephanie Carr-Gomm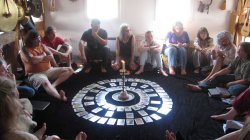 Imagine working with the Tarot in a way that allows your Querent to access their deep inner wisdom – to find exactly the guidance they need in their reading. Aaah…the joy of giving your rational mind a rest and allowing a reading to flow in a completely natural way.
Philip and Stephanie Carr-Gomm, creators of one of the world's most popular tarot decks and books, The DruidCraft Tarot, have  developed Integrative Tarot Training, a special way of learning  how to use the Tarot to connect to our deep inner knowing, giving us insights normally inaccessible to our rational  minds. Over the last few years, they have begun teaching the method in Britain, France,  Italy, Germany, and Barbados.
Now you can experience some of this training without having to leave home! Nothing can replace the experience of participating in a workshop, but webinars or online classes have the advantage that you can watch them more than once. If you have been to one of the workshops, you can use these webinars to refresh your memory and hone your skills. If you haven't been to one, this is the next best thing!
In the first session, Philip and Stephanie introduce the Integrative method, which draws not only on Tarot wisdom, but on the Druid and Wiccan traditions and an understanding of psychology. Their approach also reverses two of the most commonly practised strategies amongst Tarot readers – freeing up tremendous reserves of intuitive knowledge. You are then shown the method in detail, taken through sample readings, and have the opportunity to question, discuss and explore the work interactively – making your own contribution to an evolving relationship with the Tarot.
In the second session they teach you one specific technique in depth. Focusing on the Querent's 'presenting issue' or problem, this method 'drills down' through successive layers of insight to explore the problem from many different angles. During the webinar you will be shown the method in detail, you will go through a sample reading and have the opportunity to question, discuss and explore this technique interactively.
Comments from participants in the live recording sessions
Many thanks for your challenging and thought-provoking webinar…Amanda (about the second class)
Fab class! I found it really insightful, and the techniques genuinely useful and very meaningful….Christine (about the second class)
I loved the webinar today and was able to work deeply and profoundly
with a recent situation…Maggie (about the second class)
What a wonderful session!  Thank you so much for arranging it.  I really hope there are
more opportunities like this in the pipeline!…Caitlin (about the first class)
Just listened to the presentation. It was awesome! Thanks for putting this together…Nancy (about the first class)
About the presenters
Philip has a degree in psychology from University College London, and trained in psychotherapy for adults at The Institute of Psychosynthesis, and in play therapy for children with Dr Rachel Pinney. He also trained in Montessori education and founded the Lewes Montessori School. When a teenager Philip studied with his teacher, the Chief Druid Ross Nichols, and in 1988 he was asked to lead The Order of Bards Ovates and Druids. In 2020 he handed this role over to Eimear Burke. Philip has written over a dozen books on spirituality and gives talks and workshops all over the world. Click here to visit his website.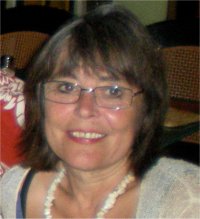 After art school, Stephanie became an artist for theatre, ballet and opera companies, and was the scenic artist in residence at the Glyndebourne festival opera for many years. She helps to run the distance learning programme of the Order of Bards Ovates and Druids, which has 25,000 members worldwide.
Together, over the last twenty years, they have developed three oracles to help us connect to our deep inner knowing: the Druid Animal and Plant Oracles and the DruidCraft Tarot which is now available as an app.
Recordings
Video recordings of the two classes are available for download to your computer or device as Windows Media files (.wmv). They can be viewed on PCs using Windows Media Player and on Macs using the free VLC multimedia player for Mac operating systems which can be downloaded here.
Total file size for two recordings: 771 MB
Cost: $38 USD
Payment: online through PayPal using a credit or debit card.