Description
Roxi Sim and Pamela Steele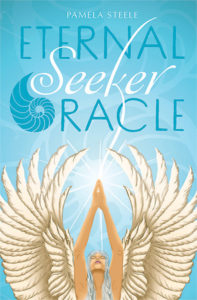 Are you one of the many artists who have been inspired to create your own Tarot or Oracle deck? You're delighted with the way your artwork has come together, but not so sure about how to launch your deck in what has become a crowded market place.
Do you self-publish or do you approach a publisher? Not so long ago, the latter was the only way to go, but not now. Crowd-funding and print-on-demand offer new ways of funding, producing and distributing your deck. But these options bring with them a host of issues which you need to understand. These relate to:
printing and packaging
distribution
limited edition runs
additional products/merchandise to complement your deck
pricing
marketing
copyright
piracy.
In 2012, Roxi Sim and Pamela Steele recorded three excellent classes on Creating a Tarot or Oracle Deck. This new class, Launch your Tarot or Oracle Deck, is a major update of information provided in the 2012 series about printing, publishing and promotion. Roxi and Pamela have each published several decks and have a wealth of knowledge about how to address all of the above topics… and more!
Here's a short extract from the class which runs for 1 hour and 17 minutes.
About the presenters
Roxi and Pamela consider themselves 'psychic twins'. Both their decks made the top 10 decks of 2007. They both started with the Ace of Pentacles and they both use runes in their decks. Since they met, they also found they have ancestors from the same clan in Scotland.
Roxi's art has been exhibited through shows and galleries in Canada and Grenada, and her art work has been sold all around the world. Roxi self published her Pearls of Wisdom Tarot majors, in 2004 and the full deck was published in 2007, with a number of reprints since.
The Pearls of Wisdom art therapy workbook is unique in that Roxi is the only Tarot artist to produce a resource of this kind to accompany a deck. Roxi embarked on the journey of painting the Pearls of Wisdom Tarot as a way of healing herself after a series of traumatic life events. Roxi has also created the  Sacred Feminine Oracle and her Sidewayz Tarot will be released shortly. You can purchase prints from the Pearls of Wisdom Tarot and other artwork from her website – www.roxiartwork.ca.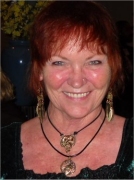 Pamela Steele self published her Steele Wizard Tarot deck and has a wealth of knowledge on how to go about publishing and connecting to distribution. In the Creating a Tarot or Oracle Deck series, Pamela shares the process for creating her self-published digital deck The Wizard's Pets Tarot. For more information about Pamela and her tarot artistry, visit her Tarot by Pamela Steele website. There you will find information about her Eternal Seeker Oracle which is inspired by the 22  Tarot Major Arcana cards and published by Schiffer.
Recording

You can download a video recording of the class to your computer or device as an MP4 file. It can be viewed on PCs using Windows Media Player and on Macs using the free VLC multimedia player for Mac operating systems which can be downloaded here.
Cost
$19 USD.
Payment: online through PayPal using a credit or debit card.