Description
with Mary K. Greer
Have you ever wished the Tarot cards would speak directly to you rather than having to "interpret" their meaning through keywords or symbols? What would it be like to negotiate with the primordial figures inhabiting one's inner being to resolve difficulties?
Carl Jung posited that the unconscious wishes to be known. He developed a technique called "active imagination" as a respectful and focused encounter with figures from the innermost self. It assumes there is a great storehouse of hidden content and knowledge seeking consciousness in order to heal.
A Tarot reading brings to light contents activated in a given situation and ready to be revealed. The active imagination method requires you to participate with the Tarot images in a dialogue, taking their opinions into consideration rather than just passively observing them. Difficulties you overcome in your encounter are symbolic expressions of psychological difficulties in yourself that are also overcome in the process. This is called the "transcendent function." By attending to what is inside, you can live more authentically and act in the world with your whole self.
On 7 and 21 February 2019, Mary will record classes about her ground-breaking work into ways of bringing Tarot and Jung's concept of 'active imagination' together. They build on the two classes Mary has already recorded on A Jungian Approach to Tarot.
In the first class, you will learn who these primordial beings known as the "Tarot Archetypes" are in your psyche and then how to work with them. In the two weeks between classes, those who have registered for the live classes have the opportunity to try a couple of methods of interacting with the Tarot Archetypes and to share their experiences in a private Facebook group. In the second session, we'll explore some of the reported visions to see what we can learn from them.
If the time for the live classes is inconvenient, you can pre-purchase the recordings which will be available within a few days of the second class concluding.
About the presenter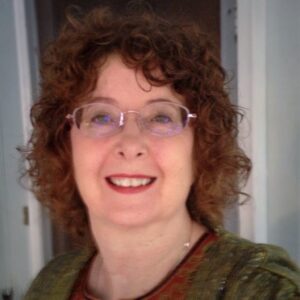 Mary is an independent scholar, writer, teacher and professional Tarot reader. Her interest in Jung coincided with her introduction to Tarot nearly 50 years ago, influencing her reading style from the beginning. Mary studied Jung while doing doctoral studies in East-West Psychology at the Institute of Integral Studies in San Francisco, and continued for over 20 years via a Jungian study group that met three times a month. Mary recently taught a Jung and Tarot workshop at the C. G. Jung Institute of San Francisco.
With more than ten books and 48 years experience in Tarot, Mary K. Greer pioneered many of the Tarot reading methods used today, including reading Tarot for yourself and methods that are interactive, transformational and empowering.
In 2007, Mary received the International Tarot Lifetime Achievement Award from the Association for Tarot Studies and is a research partner in Le Tarot Associazione Culturale (Italy). She also received the 2006 Mercury Award from the Mary Redman Foundation for "excellence in communication in the metaphysical field," and the 2006 Coalition of Visionary Resources (COVR) award for best divination book. She has lived in Japan, Germany, England and Mexico and in six states within the U.S., and continues to travel around the world teaching. She currently produces Mary K. Greer's Tarot Blog at https://marygreer.wordpress.com.
Class times
Thursdays 7 and 21 February: 6pm-7.30pm USA Pacific time
Other timezones
USA east coast: Thursdays 7 and 21 February: 9pm-10.30pm
Australian east coast summer time: Fridays 8 and 21 February: 1pm – 2.30pm
New Zealand: Fridays 8 and 21 February: 3pm – 4.30pm
London UK: Fridays 8 and 21 February: 2am – 3.30am
Cost
Prices are in $USD.
register for two live classes + downloadable recordings: $49
pre-purchase two downloadable recordings to your device: $44
pre-purchase two recordings stored on a USB flash drive: $50 + airmail postage added at the checkout.
Payment: online through PayPal using a credit or debit card.