Description
with Moira Hutchison
Do you sometimes wonder why you favor one approach over another when you're making decisions? If you read Tarot and Oracle cards for yourself and others, how do you arrive at your interpretations? The simple, but also complex answer is intuition.
Understanding your unique intuitive style will help you in your work with Tarot and Oracle decks as well as in your personal life. Of course, this is easier said than done, especially if you believe that intuitive information should come to you in a specific fashion – such as words that pop into your ear, for example, or as visions.
In this class, Moira provides clear insights into:
why intuition is an important key to receiving guidance and clarity
how to identify YOUR intuitive style, your inner oracle
the 'clairs', the ways in which we receive intuitive messages. For example,

claircognizance (you just seem to know certain things without being told)
clairaudience (the ability to clearly hear the voice of spirit)
clairsentience (receiving divine guidance through bodily sensations)
clairtangency or psychometry, the ability to sense information by touching an inanimate object such as a piece of jewelry.
The class includes simple exercises which quickly reveal your favored style or styles of receiving guidance. Moira's feedback to people taking part in the live class, gives you a deeper understanding of how to identify and strengthen your intuitive style or styles. Here's a 10 minute extract from the class which runs for 75 minutes.
About the presenter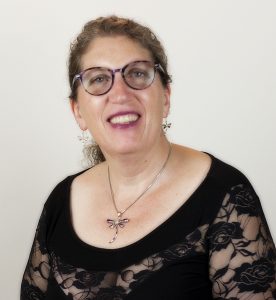 Moira Hutchison is a Mindset Cultivator, Energy Healer and Tarot Consultant with over 30 years experience. She guides clients to surrender to the innate power they have within their personal trinity of trust, inner awareness, and self-confidence so they can serve the world using their unique gifts with grace and ease.
For more information about Moira, please visit her Wellness with Moira website. There you will find her weekly blog, details of her services and free e-Books on achieving balance in your life, creating power goals and boosting your value without traditional education.
Recording
You can download a video recording of the class to your computer or device as an MP4 file. It can be viewed on PCs using Windows Media Player and on Macs using the free VLC multimedia player for Mac operating systems which can be downloaded here.
Total file size: 179 MB
Cost: $19 USD
Payment: online through PayPal using a credit or debit card.