Land of the Faery Faith


16 – 25 May 2019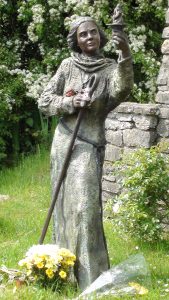 Come join us on an enchanted adventure to the Emerald Isle! Ireland is a land of unfading beauty that takes your breath away – a land with an astonishing array of ancient sacred sites each with a story to tell. Its friendly people and rich culture are known throughout the world.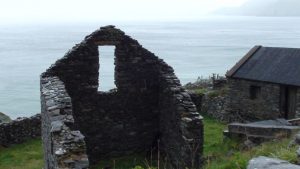 More than any other country in Europe, Ireland has retained its mythological heritage which lives today in the oral tradition of folk tales myths and legends, in literature, in place names and language, in festivals, ceremonies and monuments. Here, a sense of the Otherworld is palpable. We explore all this and more.
We also explore and discover Ireland's extraordinary heritage by way of pilgrimage to some of the most evocative sites in the world. From stone circles to holy wells, from faerie forts to ogham stones, ancient crosses to beehive huts, sacred lakes to round towers, passage cairns to Celtic shrines. In Ireland's famous pubs, we are entertained by local musicians and poets of the Irish tradition. This is truly a journey of the soul towards spiritual refreshment and renewal.
Kildare – St Brigid's Holy Well and St Brigid's Cathedral
Druid ceremony near Knockroe passage tomb to celebrate the full moon
Rock of Cashel
Lake of Lough Gur
Skellig Michael with its World Heritage listed 11th century monastery and beehive huts (weather permitting)
Ring of Kerry and Dingle
Newgrange, Knowth, Douth and the Hill of Tara.
Click here to download a detailed itinerary and here to register online on the Gothic Image Tours website. If you prefer to provide your registration details by phone or email, please contact Linda Marson – linda@globalspiritualstudies.com.
Your tour hosts
Jamie George, Director of Gothic Image Tours, has been taking spiritual pilgrims on tours for over 30 years. "It's been an honour to journey with so many interesting and inspiring people, helping them tune in to the history, mystery and magic of ancient sacred places, where every site has a story to tell. I imagine myself coming there for the first time, and if you put yourself in that position, all kinds of things can open up. For me, it's a dance between memory and revelation. Some of the most memorable times are those when we're just having fun. You find yourself laughing and joking because you're opening up, you're becoming much more at one with yourself and the land. I've had the pleasure of organising this journey many times over the years and look forward to warmly welcoming you to this magical land."
Linda Marson, professional Tarot reader, teacher, video producer and founder of Global Spiritual Studies has been in a working partnership with Gothic Image Tours since 2013. "The Tarot cards tell a story about the universal human journey…from the big challenges in life to the mundane," she says. "Travel is a way of life for me and those 78 cards are my favourite travel companions. Consulting the Tarot as you travel can yield amazing insights into stuff that's going on in your life. Think of those cards as a GPS, one that puts you in the driver's seat and alerts you to road blocks and shortcuts to where you want to be in your life." During tours, Linda facilitates a process for using Tarot to explore the messages sacred sites and landscapes have for each person.
Your tour guests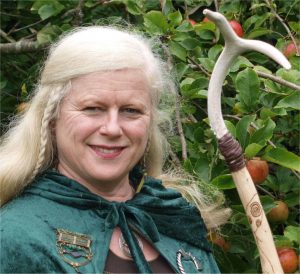 Eimear Burke is a practising Druid and works both as a Psychologist and a Celebrant. She is the Chosen Chief elect of  The Order of Bards, Ovates and Druids, a role she assumes in 2020. With her late husband, Howard Campbell, she founded the Kilkenny Druid Grove, where she hosts celebrations for all eight festivals in the Wheel of the Year. The ceremonies, attended by Druids and Pagans of all paths, as well as by people from all sections of her local community, celebrate Druidry as a creative way of living in balance with the natural world. As a storyteller (and harpist), she takes a particular pride in continuing the oral tradition of Irish folklore, and focus on Irish mythology.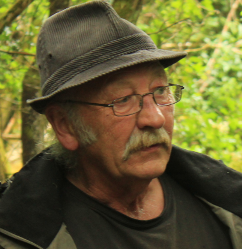 Jack Roberts, an independent researcher, publisher and author of Sheela-Na-Gigs of Ireland and Britain: The Divine Hag of the Christian Celts and The Sun Circles of Ireland, joins the tour as expert guide. His wealth of knowledge and lively mind bring the ancient sites of this megalithic wonderland to life. "More than three decades of research in many areas of Ireland have resulted in a wide knowledge of the archaeological and historical heritage of the whole of Ireland and have led to a number of publications dealing with some of the more important and often less well understood aspects of Irish history and archaeology," says Jack.
This video contains highlights from some of the places we visit on the tour.
Special thanks to The Skellig Experience for permission to reproduce vision from
their documentary, Skellig Michael – Island on the Edge of the World.
Cost
Earlybird: £2,595 per person, twin share
To qualify for the early bird rate you need to book and pay your deposit of £500 by 30 November 2018.

Single supplement: £350 per person. Single rooms are few and on a first come first served basis.
Deposit: £500, payable upon booking

Full price (from 1 December 2018)
£2,695 per person, twin share
Single supplement: £350 pp. Single rooms are few and on a first come first served basis.

Special offer: £4,645 per person, twin share for two tours – Sacred Scotland and Enchanted Ireland. This special offer of £150 off the early bird price of each tour is valid until 30 November 2018, and only for a twin share booking. If you are not registering with a friend or partner, we can help you find a kindred spirit room mate. If you book a single room for both tours, you pay the early bird rate for both tours but the single supplement is reduced to £300 per tour.

Currency converter at http://www.xe.com/.

Price includes:
full escorted tour throughout
excellent, comfortable accommodation.
quality coach travel
full English breakfasts and three course dinners each day
all sea transportation
entrance fees to sites
guide fees, taxes and gratuities (excl. driver) .
Not included:
international airfares and travel insurance
gratuities for the coach driver
services and meals not specified.
Payment options: Payment is in UK pounds sterling only. This can be done online through PayPal using a debit or credit card (with OR without a PayPal account). A direct link to PayPal is provided at the bottom of the registration page.