Description
In this FREE audio recording, Jenne Perlstein and Katrina Wynne discuss whether Tarot readers are no more than fortune tellers or whether a Tarot reading strays into the area of counselling. If the latter, how important is it for Tarot readers to learn basic counselling skills?
Click this 'Play' arrow to hear the lively discussion on this topic with Jenne and Katrina, who are prominent in the growing field of Tarot and psychology. If you would like to download the file, click the 'download' link. The recordings runs for about 46 minutes.
Comments from people who participated in the call included:
Great to be in on a discussion with so many others on tarot counselling… loved to hear others are crossing over Tarot with counselling.
We needed 3 hours not one for such an awesome discussion!
It was great to hear from everyone. What a great way to have a chat around the world. Bringing people who do tarot and counselling together.
Jenne Perlstein  is a widely experienced social worker (25 years) with a degree in medicine (including study of psychology and psychiatry). She is a Professional Member of the Tarot Guild of Australia, and has been reading tarot for almost 20 years.
As a social worker she uses the knowledge gained in Medicine in her work which encompasses counselling, family work, case work, community development, policy and extensive work in education. She has worked in Australia and the UK in the areas of aged care, brain injury, mental health, vocational rehabilitation and Aboriginal justice.
Through Global Spiritual Studies Jenne offers a course called Client Skills for Tarot Readers.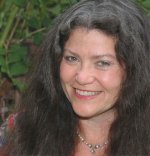 Katrina Wynne is an internationally recognized teacher and professional psycho-spiritual counselor, has guided thousands of souls throughout the world on their sacred journey. She combines 40+ years experience with Tarot and other metaphysical traditions with over 25 years as a mental/spiritual health counselor to support your most wonderful life. In 1998 Katrina developed her Transformative Tarot Counseling Certificate Program in answer to the many requests she received to learn the higher art of reading. This is now available through Global Spiritual Studies, as a Certificate Program in Professional Tarot Consulting.